Fertile valleys bursting with produce, mountain ranges that stretch in every direction, lakes and waterfalls, lookouts and sunrises; this is what life in Myrtleford is all about. So wind down your window and head out on one of these great scenic drives so you can feel it for yourself.
If you only have time for one scenic drive while in Myrtleford, this is the one to do. It's an easy 44km-return trip along the sealed Buffalo River Road to Lake Buffalo and back, past cattle grazing, hops farms and apple orchards. The drive takes you alongside the Buffalo River at the north-western foothills of Mount Buffalo to the very scenic Lake Buffalo dam, where you'll find picnic tables, BBQs, a playground and public toilets. It's a great spot to go swimming, kayaking, fishing or boating. If you love your fly fishing, you may want to stop somewhere along Buffalo River, which has plenty of brown trout as well as other fish species. A good access point can be found at Nug Nug.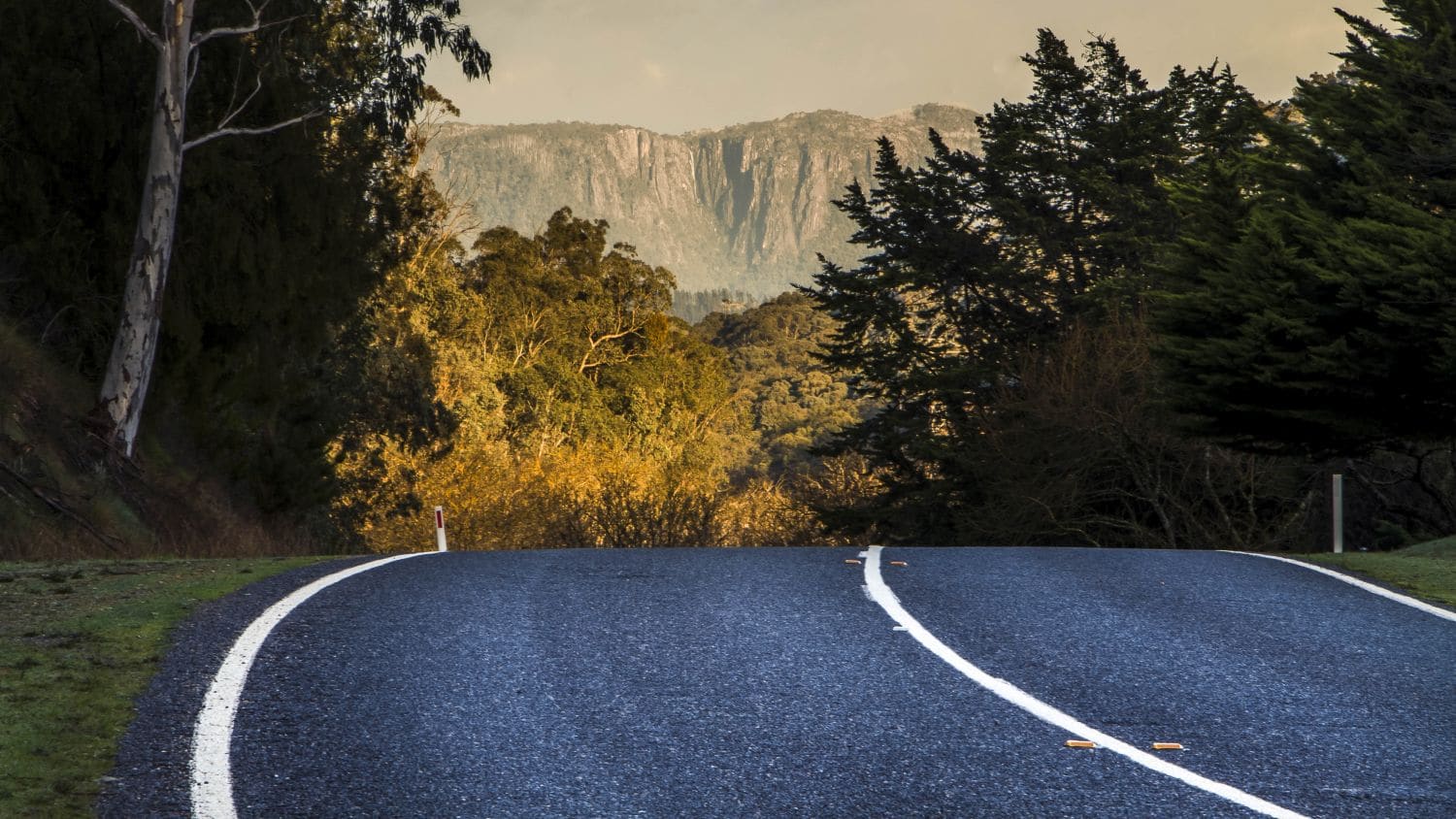 The drive to Mount Buffalo National Park from Myrtleford along the Great Alpine Road rewards you with the best views of the mountain that you'll see from the ground. Follow this up with a drive up the sealed Mount Buffalo Road, through forests, past waterfalls, and up into the alpine tundra and be rewarded with superb views of the surrounding mountains and valleys. Popular stops include Ladies Bath Falls, the old Mount Buffalo Chalet – the largest timber building in Australia – The Gorge Lookout, Lake Catani, The Cathedral and The Horn at 1,723m high. Most sites involve a short walk, although you can drive right up to The Gorge Lookout and The Chalet. The lookout, which sits at the top of an impressive granite cliff and has ramp access to a glass-bottomed platform suitable for wheelchair access, is particularly spectacular of a morning as the sun rises. The upper section of Mount Buffalo is snow-covered in winter, so you will need to carry snow chains (you can hire these in Myrtleford). The road past Cresta Valley up to The Horn closes in the snow season and converts to a cross-country ski trail. The drive to The Gorge Lookout from Myrtleford is 104km return.
This 130km loop is a rewarding full-day drive that takes you right around Bright & Surrounds through the the Ovens Valley, Kiewa Valley and Happy Valley as well as the towns of Porepunkah, Bright and Mount Beauty. You'll also pass three stunning lookouts over the Kiewa Valley and Mount Bogong. From Myrtleford, head southwest along the Great Alpine Road to Bright and stop for a coffee. Continue on to Germantown and turn left onto Tawonga Gap Road, stopping at Tawonga Gap Lookout and Sullivans Lookout for grand views of Victoria's highest mountain – Mount Bogong – standing 1,986m tall. Stop for lunch at Mount Beauty or Tawonga South, then head north along the Kiewa Valley Highway through Tawonga and Dederang and turn left onto Running Creek Road which soon becomes Happy Valley Road. Continue until you reach the T-intersection with the Great Alpine Road and turn right to return to Myrtleford.
Farm Gates
We share the places where you can buy right from the source.