Pitch your tent by the Buffalo River or take a trip up to Lake Catani in Mount Buffalo National Park – these beautiful bush campgrounds are all within an easy drive of Myrtleford's shops and ammenities.
Buffalo River State Forest
Pitch a tent or pull-up in a camper-trailer at the Blades, Tea Tree, Manna Gum, Abbeyards, and McIver Campsites up Abbeyard Road, Buffalo River State Forest. These basic unpowered bush sites are free and located by the Buffalo River. Each campground has a picnic table and fire BBQ. The Manna Gum ground has a pit toilet and is the largest of the campgrounds with space for 5-6 sites. To get there from Myrtleford, take Buffalo River Road past Lake Buffalo to its end and continue on the dirt Abbeyards Road where you'll find the five sites spaced out along the road. For more information and maps, download the Department of Environment, Land Water and Planning's More to Explore App.
The Nug Nug Reserve Camping Ground is a managed campground on the Buffalo River with toilets, cold showers, unpowered campsites and a few powered sites. You'll find Nug Nug 13km south of Myrtleford along Buffalo River Road, and 10km from Lake Buffalo. The campground is located off Jurisichs Road. This site does not take bookings. Fees apply.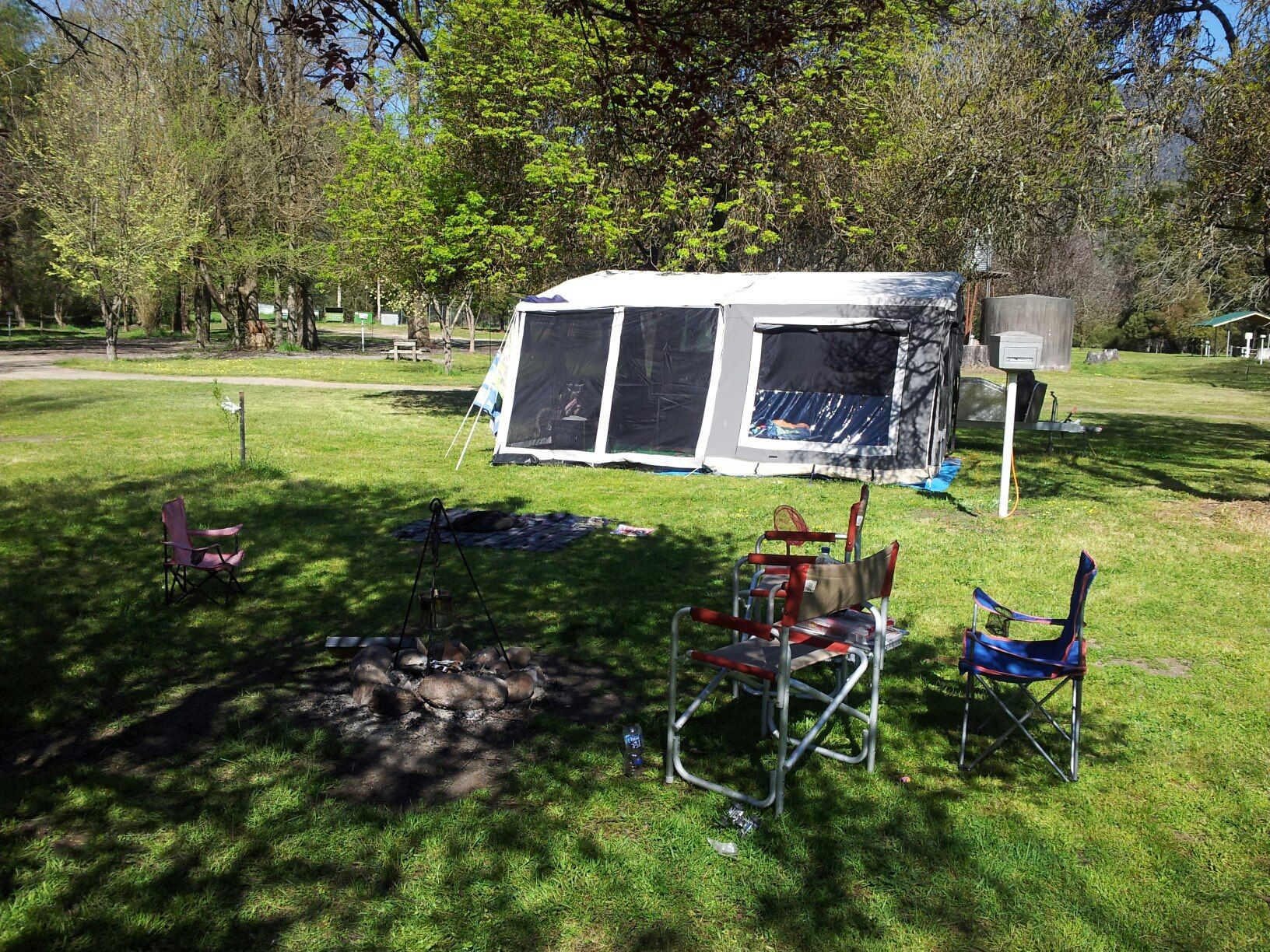 Mount Buffalo National Park
Located high on the Mount Buffalo Plateau and set among a snow gum forest on the water's edge, the Lake Catani Campground in Mount Buffalo National Park is a popular summer camping spot. Myrtleford is the ideal place to stop and pick up supplies on your way to the campground, which is located a further 55-minute drive up the road. The campground has a picnic shelter, gas BBQs, toilets, hot showers, dishwashing area and a basic laundry. This is a popular campsite and bookings are recommended.
Search Campgrounds Near Myrtleford
Where to Swim in Myrtleford
Take a splash in our natural swimming spots on the river, or a paddle in a lake.