Look closely and you'll discover there's a creative undercurrent to Myrtleford that's infectious. Take for instance the rock that looks right at you with its green and blue eyes, enticing you to enter a world of mosaics hiding in plain sight; or a game of chess in which the pieces quite literally come alive; or Shakespeare in a vineyard on a midsummer's night. Oh, and then there's the music...
Bit by bit, and initially under the cover of darkness, the town of Myrtleford has been decorated in intricate mosaics by two covert and self-proclaimed 'Crackpots'. The mosaics first mysteriously appeared under a bridge, then on rocks along the river trail, in the town centre, in parks and up the trail to the lookout, then even on a school gate. More mosaics appear year after year, with hundreds to discover in the beautiful civic spaces of the town. So keep you're eyes peeled wherever you go as you might just find yourself on the magical and mysterious Myrtleford Mosiac Trail.
Myrtleford Gallery on Standish Street showcases a diverse range of talented local artists, with paintings, sculpture, photography and glasswork for sale. Drop in to find out more about the artists that call our region home.
There are some interesting craftspeople about Myrtleford, such as the Barwidgee Country Trader, where you'll find a unique range of handcrafted gifts, steel and timber work, cowhides and jewellery. The 1.5-acre garden at Kaceen Empire comes alive with concrete creatures, garden ornaments and pots. And the elegant craftmanship of jeweller Angus Bendeman, who has been designing and making high-end jewellery with gold, platinum, silver, diamonds and gemstones for over 25 years, will make the perfect gift for any special occasion.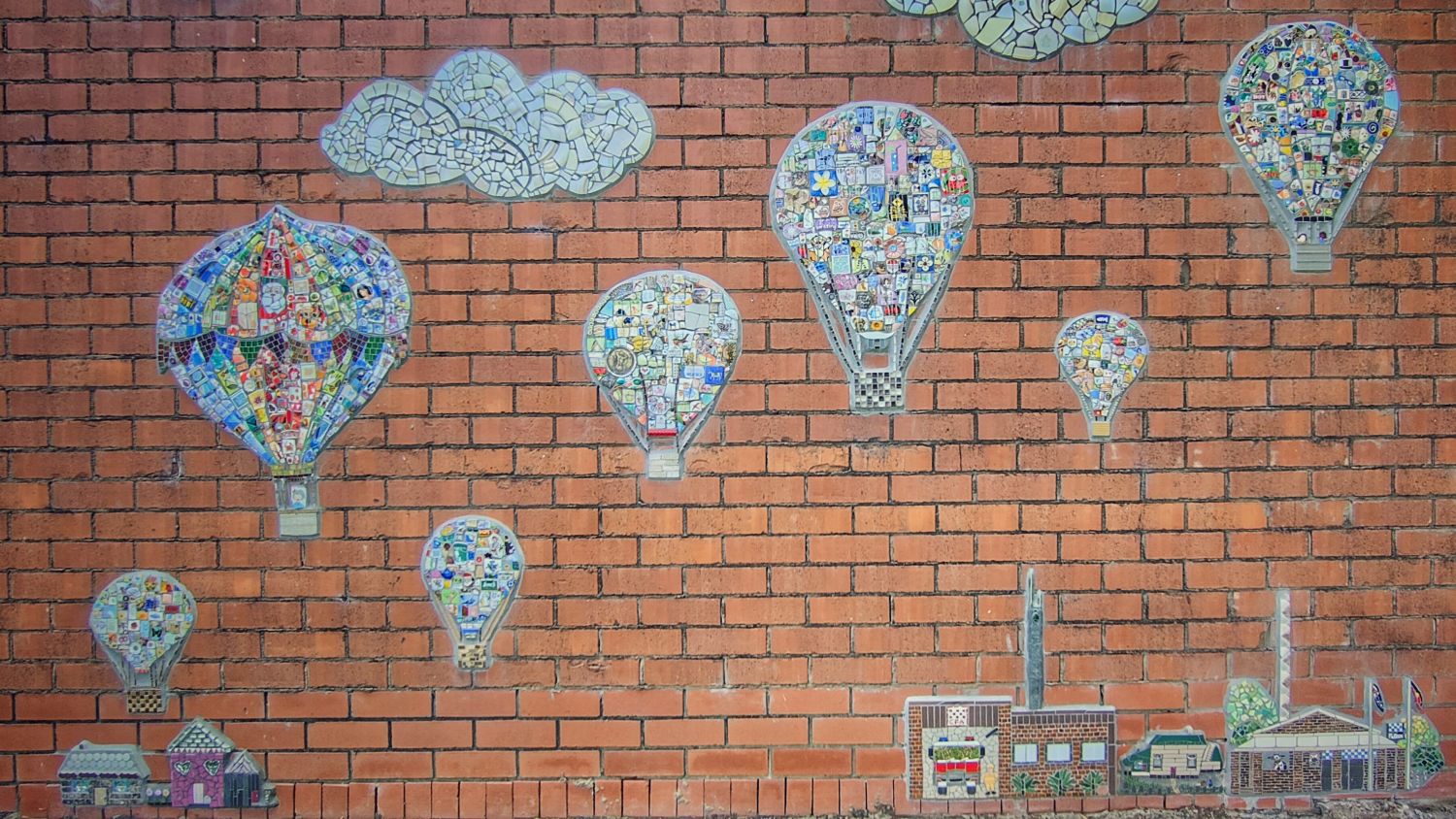 The Myrtleford Summer Series is a free outdoor celebration of music that showcases local musicians every Saturday night throughout December and January. Grab a picnic and enjoy the warm summer evenings outdoors in the town Piazza while watching the performances from 6pm to 8.30pm.
A sell-out every year, Shakespeare In The Vines at Gapsted Wines is a glorious summer evening on the hillside of the vineyard compete with wine, picnic hampers and a performance of a complete Shakespeare play by Melbourne-based Essential Theatre.
Keep an eye out for performances by the Myrtleford Theatre Troupe, which specialises in Italian Commedia dell'Arte. You'll also find them entertaining the crowd at the La Fiera Festival's annual giant chess match, in which all the chess pieces are elaborately dressed people.
The Myrtleford and District Agricultural and Pastoral Society Incorporated holds its annual show. This year will be the 75th annual show. The show is to encourage and celebrate the beautiful area in the North East of Victoria and bring a sense of community coming together. Many age groups are involved and contribute wellbeing with our…
On this tour of the Alpine Valleys you can tailor your visit to include 4 or 5 of the regions finest wineries and cellar doors. Pick up from your accommodation in the morning is around 10.00am and drop off around 5.00 – 5.30pm. Your full day winery tour experience includes: • Touring is in the…
Festivals & Culture
Celebrate our proud Italian immigrant heritage at the annual La Fiera Festival.