Take a town forged on cattle, tobacco farming, hops and forestry, inject a lively post-war immigrant community of Italians and fast forward to today and you've got the wonderfully vibrant country town of Myrtleford. We love our food, our salami, our wine, our family, friends and festivals. We're ready to kick up our heels, and you're invited to join us.
Since kicking off in 1954, the Myrtleford Golden Spurs Rodeo has gone on to become one of the oldest rodeos in Australia – a testament to the town's ongoing connection to livestock and horse riding. Run by the local Lion's Club on Boxing Day each year, the rodeo is the first event of the summer circuit. Funds raised from the event go back into supporting the community.
The Myrtleford Festival is one of the longest running community festivals in Victoria, dating back to 1961 when it started as the Tobacco & Hops Festival, reflecting the central role the tobacco-growing industry once played in our community. By 1981, the festival was known as the Tobacco, Hops and Timber Festival, reflecting the growing importance of the forestry industry to our economy – a tradition that remains strong today. By 2008, following the collapse of the tobacco-growing industry, the festival evolved into its current incarnation, the Myrtleford Festival, incorporating all that makes us who we are. This is one big community party, full of music, markets, art prizes, bike rides, footy games, and of course, the festival ball, gala parade and fireworks.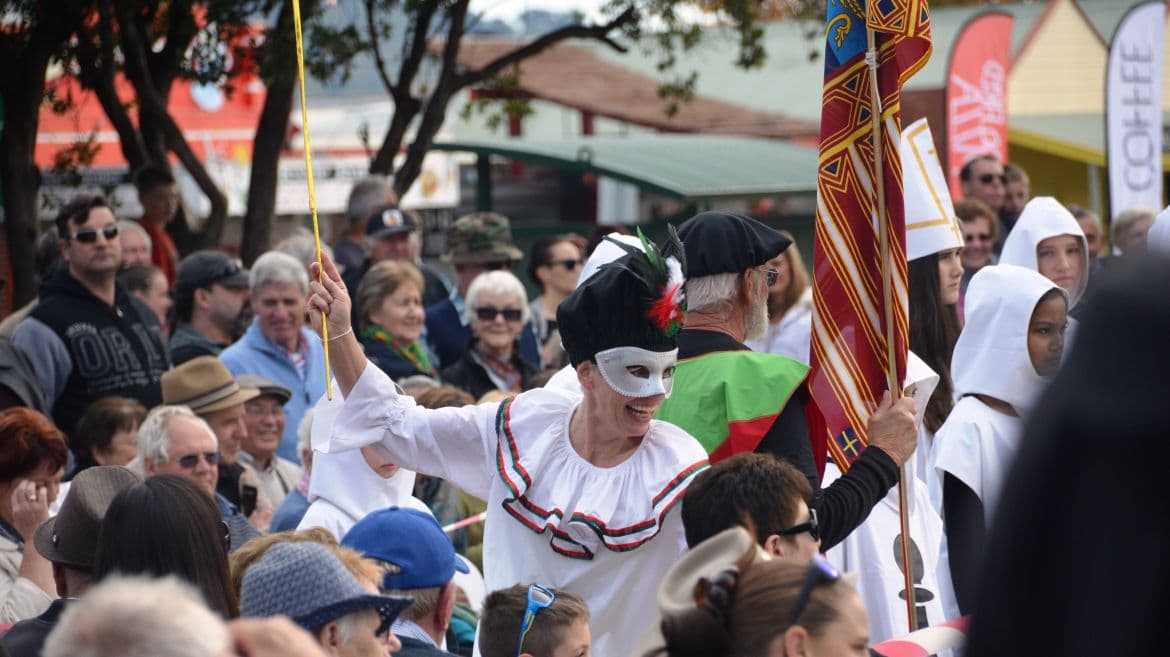 One of the most anticipated festivals on the annual calendar is the La Fiera Italian Festival – a lively three-day celebration of Myrtleford's Italian immigrant heritage, with food stalls of authentic Italian home cooking, Italian donuts, fresh produce, coffee, wine, wine, and... did we say wine? There's music, the parade and entertainment, like giant chess with human players, as well as event dinners, cooking classes and kids' workshops. Never a dull moment.
The Myrtleford Show is a classic country agricultural show that has been running since 1947. This is the place to show your best cattle, poultry and budgerigars, or to vie for the best jams and preserves, best cakes, best crochet and knitting. There are show bags, rides, petting zoos, food stalls, music performances, shearing competitions, dog jumping and wood chops as well as the impressive Stockmans Challenge. Those big 'royal' shows in the cities all start with country shows just like this one – authentic and fun.
Show n Shine and Swap Meet is a static display of classic and custom cars in conjunction with stalls selling motoring memorabilia, motoring merchandise, car spares and lots more. All show cars, trucks, hot rods, rat rods, bikes and modern cars are welcome! Join Myrtleford Rotary and the Chopped & Changed Kustom Car Club for…
Our History & Culture
The hard times and the good times: this is our past. Let us tell you how Myrtleford came to be.