Dirt tracks weave their way up and over our mountain ranges, enticing the adventurous at heart to come and explore the wilds of the High Country.
Tracks for 4WD and Dirt Bikes
Goldies Spur Track is an easy scenic route that runs along the power line easement and south boundary of Mount Buffalo National Park. The drive has great views of The Horn and the Back Wall. To get there, drive out along the sealed Buffalo River Road and take the dirt SEC Access Track up to Goldies Spur Track. Follow the track over the gap to the Buckland Valley. Return the way you came or via the sealed Buckland Valley Road out to the Great Alpine Road. The full loop from Myrtleford is 88km.
This very scenic lookout with views of the Kiewa Valley is accessed by a dirt track, which is often in good condition but can get slippery after heavy rain. Follow the sealed Myrtleford-Yackandandah Road northeast out of town and turn left onto Myrtleford-Stanly Road. From here, it's right onto the dirt Wally's Track, which becomes Mont Stanley Jeep Track as it nears the summit. Stop at the top for a picnic while you enjoy the views and return the same way.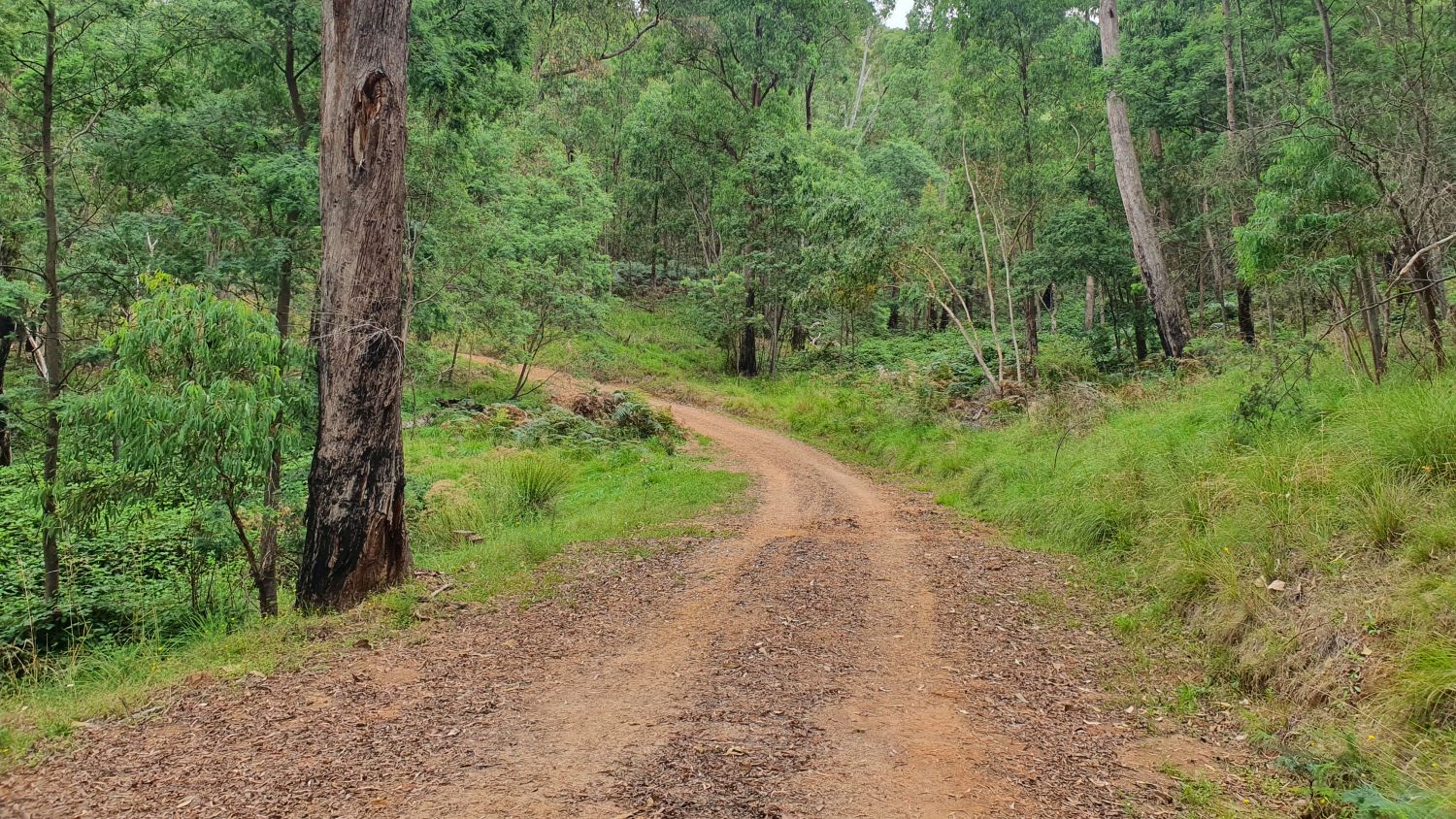 State Forest & National Park
Buffalo State Forest in Dandongadale at the end of Buffalo River Road, is the gateway to many mountain tracks that make for great 4WD and dirt biking adventures. From the State Forest, you can follow dirt roads that lead just about anywhere, like through Abbeyard into the Alpine National Park; up to Dandongadale Falls, Lake Cobbler and Mount Cobbler; up around the back of Mount Buffalo to the Buckland Valley; or over to Whitfield and the King Valley. Ensure you have detailed off-road maps and adequate supplies before entering this remote area and let someone know of your plans.
You'll notice that many of the dirt roads around Myrtleford pass through private regenerative pine plantations owned by HVP Plantations. HVP permits entry to their workplace at your own risk after having read and accepted the conditions of their free online Human Powered Pass. As working forests, you are never permitted to enter an area that has been closed for forestry operations. Operations may occur anytime of year. Please look after our forests and stay on formed roads only. Thank you for your cooperation.
From snow to bushfires, floods and gale-force winds, the weather in the High Country can be fierce and change rapidly. Always check conditions before venturing out, ensure your equipment is working and carry a detailed map, adequate food, water and warm clothing. Importantly, download the VicEmergency and the Emergency Plus apps to your phone.
Notify someone of your plans before you set out. Many parts of the High Country have poor or no mobile phone coverage. Emergency beacons and satellite devices are recommended for your safety.
Our region is sensitive to human presence. We are privileged to have endangered animals such as platypus, pygmy possums and alpine dingoes surviving in our environment. Your behaviour has a direct impact on our flora and fauna. When driving or riding, stay on formed roads and don't cut new lines. Protect our wildlife and the beauty of our environment by taking all rubbish with you.
Never light a fire on a Total Fire Ban day. When fires are permitted, always extinguish it completely before you leave. Enjoy our outdoors, and remember, leave no trace.
Places to Eat & Drink
Whether it's at the brewery, a wine bar, cellar door or pub, come and join us for a drink in Myrtleford.