Make yourself at home among our grand shade trees with a picnic by the water's edge, or let us make you a coffee while the kids play a game of giant snakes and ladders. Myrtleford's beautiful parks and playgrounds are always a welcome place to put your feet up and enjoy the outdoors.
Parks & Playgrounds in Myrtleford
Apex Park is situated right on the banks of the Ovens River where it meets Buffalo River Road. It's a peaceful setting for a picnic or barbeque and the Nimmo Bridge Reserve across the road is a good spot for a swim in the river. It's also partway along The Mosaic Trail, so keep your eyes peeled. The park has picnic tables, parking and public toilets.
Cundy Park Playground & Skate Park
Situated next to the Myrtleford Library in O'Donnell Avenue, Cundy Park has an adventure playground and skate park that will be sure to entertain the kids. The park also has picnic tables, electric BBQs and public toilets.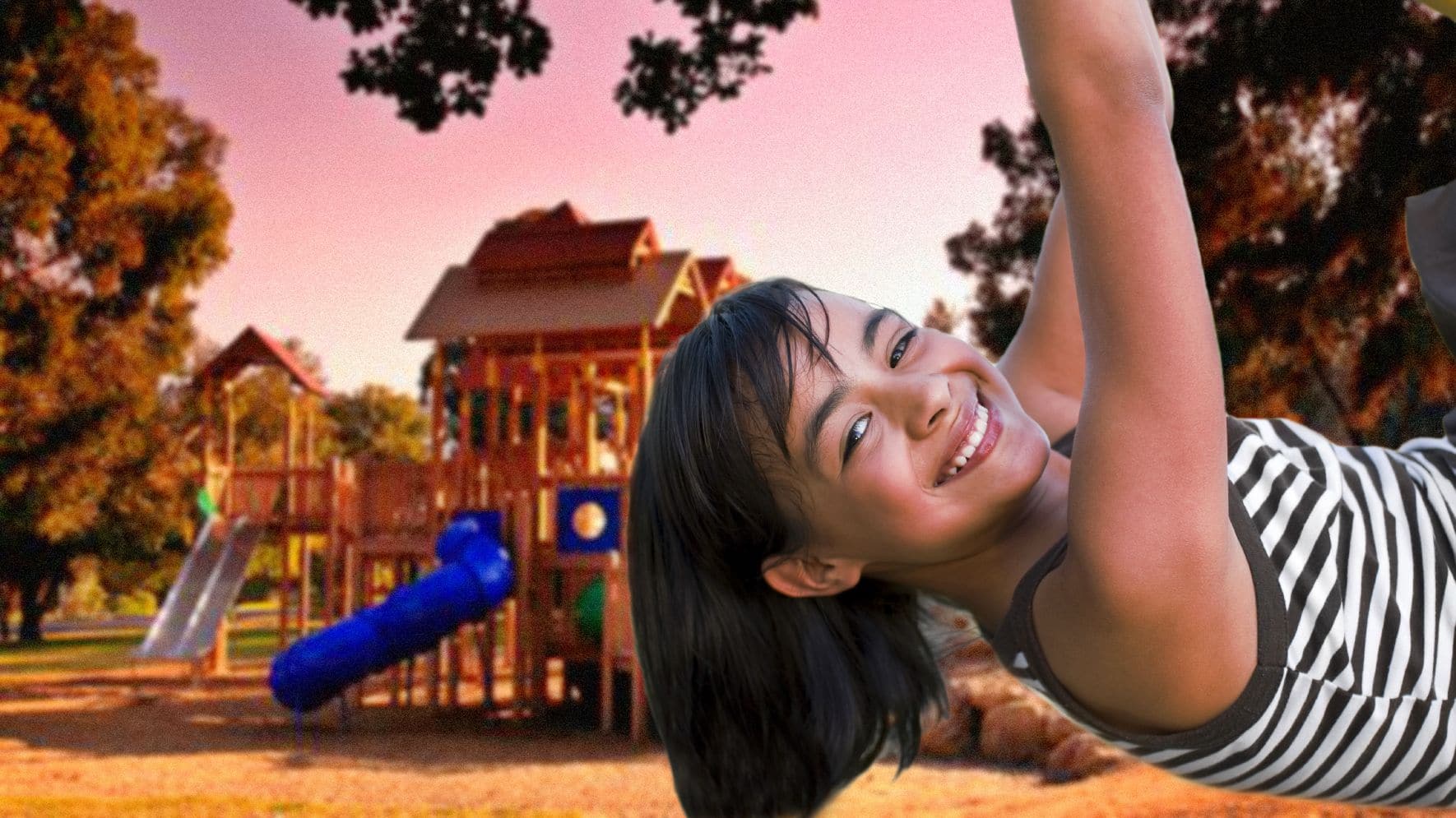 Stretch your legs at Jaycees Park on Buffalo River Road while wandering through the old agricultural machinery on view.
Jubilee Park is located in the town centre on Myrtle Street and retreats back to the banks of Happy Valley Creek. The park has a lovely sculpted display of the town's tobacco farming heritage as well as picnic tables, BBQs and public toilets. It also marks the start of The Mosaic Trail, with a beautiful mosaic wall and giant mosaic snakes and ladders game.
Situated at the junction of Barwidgee and Happy Valley Creeks on the Great Alpine Road, Jubilee Park is a scenic picnic area that is also nice for swimming and fishing. The park has a playground, picnic tables, shelter, electric BBQs and public toilets. You'll also find the timber Tobacco Kiln display, which gives an interesting insight into the town's past tobacco farming heritage. Rotary Park is partway along The Mosaic Trail, so once again, keep your eyes peeled.
Myrtleford's Piazza is located in the centre of town on Myrtle Street, opposite Jubilee Park and between the church and the post office. It's a popular place to meet, with seats and drinking water, and is where you'll find the monthly Myrtleford Farmers Market and other special events. It's also home to Myrtleford's giant chess board, which features in the annual live chess match at the La Fiera Festival, where elaborately dressed humans take on the roles of the king, queen, bishops, rooks, knights and pawns.
Search Parks & Playgrounds in Bright & Surrounds
Walking Trails
Whether you hike up to the lookout, stroll around The Mosaic Trail or take in some of our town's history, you'll find a walk to enjoy in Myrtleford.