If you've never tasted the award-winning wines of the Alpine Valleys Wine Region, what you're about to experience will open your eyes to a whole new world; a world where perfect grape-growing conditions produce elegant wines with intense fruit flavours; a world where delightful drops are crafted with grape varieties that expand beyond the horizon of your standard shiraz and sauvignon blanc; and a world where wine is made for love not money. The same can be said for our craft beer. And so, we invite you to discover what you've been missing. Welcome to our cellar doors and brewery.
The winemakers at Billy Button Wines and Bush Track Wines collaborated to bring you this fabulous cellar door in the heart of Myrtleford that showcases not only their award-winning wines, but also Mayford Wines, Bike & Barrel Wines and Dalbosco Wines. Open Thursday to Sunday, 11am to 6pm (7pm on Saturday and Sunday).
The family-run vineyard of Eagle Range Estate grows a delightful range of tempranillo, saperavi, white frontignac, reisling, merlot and cabernet sauvignon, with each vine planted lovingly by the Ivone family. The cellar door is open Wednesday to Sunday, 10am to 5pm.
Gapsted Wines is as much loved for its award-winning wines as it is for its cellar-door restaurant with vineyard views. Producing an innovative range of varieties that include fiano and saperavi as well as old favourites such as cabernet sauvingnon and chardonay, it is one of the largest wineries in the region. Open everyday Thursday to Monday, 10am to 5pm.
This 150-year old homestead, with its vineyard and olive grove, is tucked away in the Happy Valley of Rosewhite producing cool-climate sangiovese, shiraz, savangin, rosé and fortified wine as well as award-winning olive oil. The cellar door, located in the heritage ballroom, is open most days from 11am to 5pm.
This family-owned winery, which is pretty much is synonymous with Myrtleford, specialises in Italian varietals such as pinot grigio, prosecco, barbera and sangiovese. Its cellar door is conveniently located along the main road on the edge of Myrtleford's town centre and is open everyday, 10am to 5pm.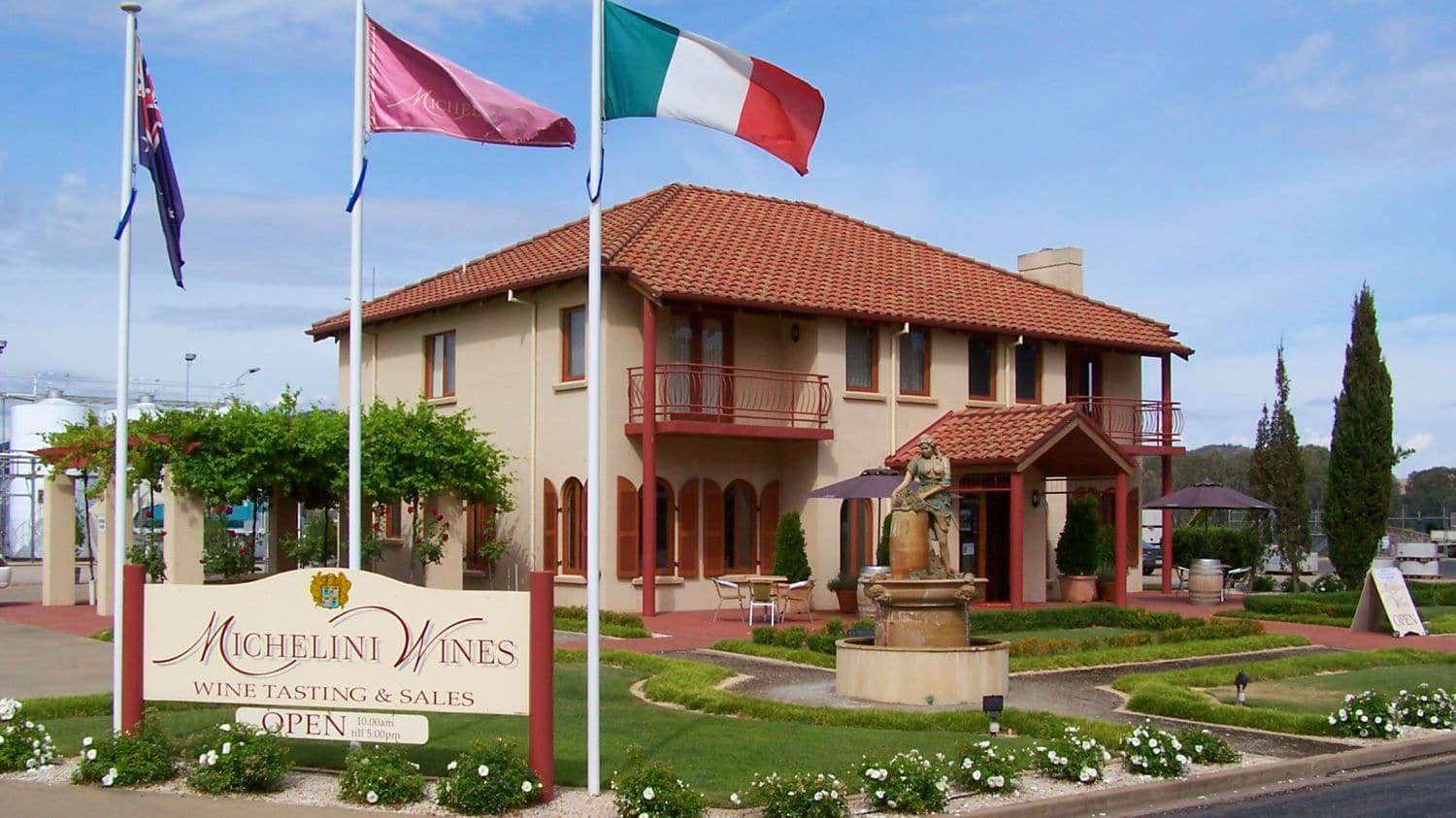 Cafe by day, wine bar by night. Raclaim Wine Bar in Myrtleford's town centre focuses exclusively on local wines from Bright to Myrtleford, Beechworth and the King Valley. Here you'll find all the favourites, plus the wines produced by our fabulous smaller wineries that don't have their own cellar door. The menu is pretty fabulous too.
Small-batch craft beer and smoked American BBQ go together like engine grease and hot rods, making The Old Factory Brewing Co. at the southern end of Myrtleford one satiating experience. The beers here are made using local hops and the finest malts, and all meats are smoked on site. Be sure to turn up with empty bellies because these are Man-vs-Food servings straight out of the USA.
Gapsted Wines' Cellar Door is one of North East Victoria's most vibrant tourist destinations. Located on the Great Alpine Road about five minutes from Myrtleford, its stunning views across the Ovens Valley make it a must do while touring the region. Over 25 cool climate wines are available for tasting including rare and innovative varieties…
Top 10 Things To Do
Our cheat's list of the best things to do in Myrtleford, including the best walks, swimming spots and lookouts.