Featuring luxury accommodation, a restaurant with the best views in the Ovens Valley, a berry farm with delicious homemade ice-cream and an open garden and plant nursery with coffee and cakes, Eurobin is a rewarding place to stop along the Great Alpine Road or the Murray to Mountains Rail Trail.
Perched high on a hillside overlooking the Ovens Valley, the Red Stag Deer & Emu Farm has the best view of any restaurant in the valley. Open all year, the 375-acre farm produces its own venison, emu, ostrich and goat meat. It's also a great place to take the kids, with a petting zoo that will keep them entertained while you sip your glass of wine on the deck.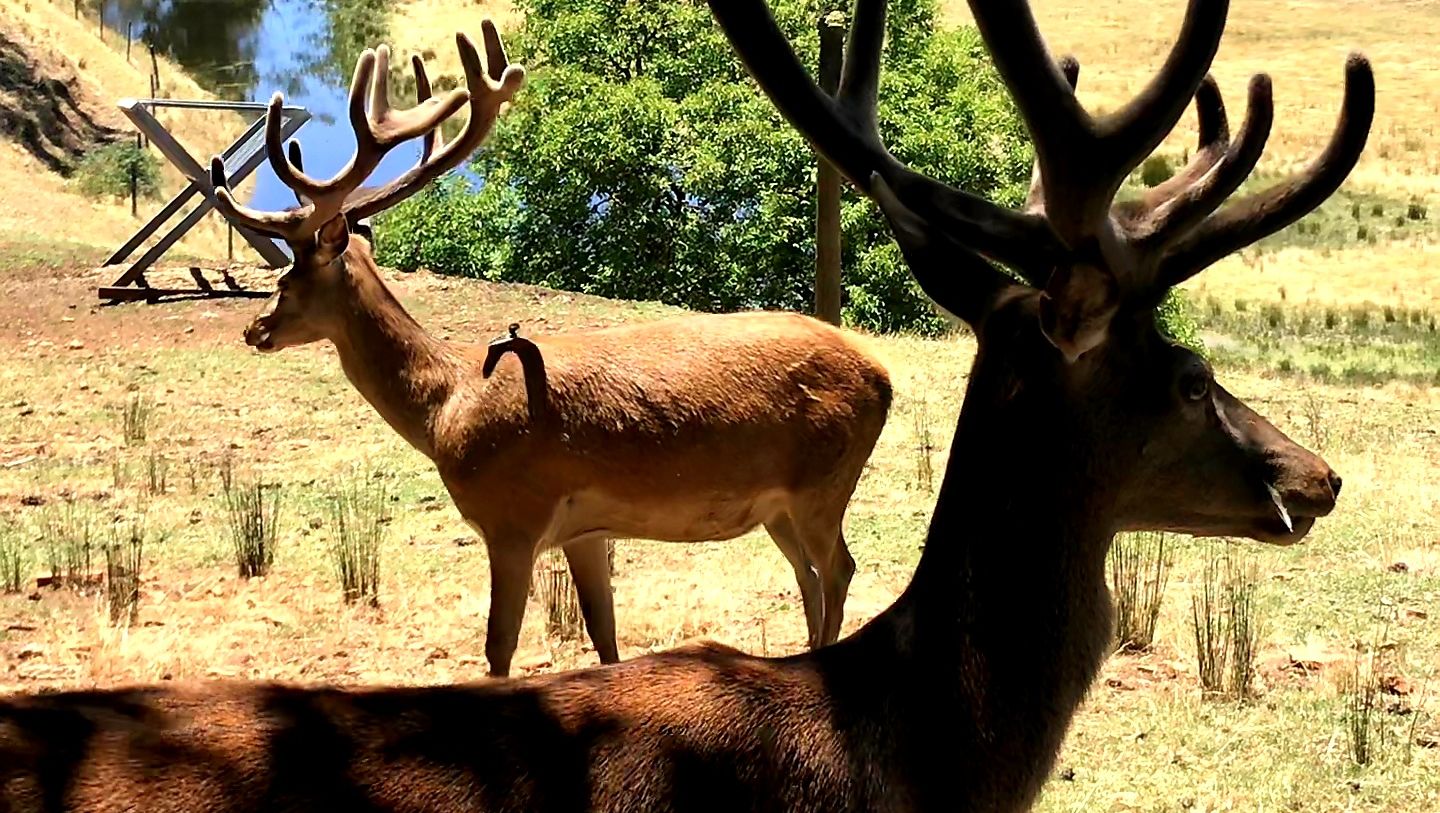 Blueberries, raspberries, blackberries, boysenberries, homemade ice-cream, berry pies, pancakes, milkshakes and coffee make the Buffalo Berry Farm a popular stop on the Great Alpine Road, particularly in summer when you can pick-your-own berries.
Wander the beautiful grounds of Tatanka Gardens, browse the outdoor plant nursery and indoor garden centre, shop for locally made crafts and gifts and sit down and relax with a coffee and cake while the kids pat the goats. If you're out cycling the Murray to Mountains Rail Trail, this is the perfect place to stop and rest the legs.
The Murray to Mountains Rail Trail is a fabulous way to experience Eurobin and its old train station rest stop. To get here, hire a bike and ride from Myrtleford (38km return), Bright (24km return) or Porepunkah (16km return) and stop in at Buffalo Berry Farm and Tatanka Gardens for coffee or ice-cream. Both are located right across the road from the trail. Red Stag can be reached by jumping off at Hughes Lane and cycling 4.5km up the hill.
Places to Stay in Eurobin
Surround yourself in the bucolic countryside of Eurobin in the privacy of your own holiday home. Set on an Angus cattle farm in the lush Ovens Valley, The Kilnhouses luxury accommodation offers three spectacular properties with magical views. If the sound of running water is more to your liking, retreat to GG's By The River and its beautiful 12-acre riverside garden.
Top 10 Things To Do
From cellar doors and the brewery to swimming spots and walking trails, here are the best things to do in Myrtleford and its surrounds.